Recently I passed through Cirencester, I'd loved to have stopped longer and visited the Corinium Museum which looked very interesting. However, I did managed to squeeze in a trip to the Roman ampitheatre there. It's free, has parking and is wheelchair accessible. Be warned it is a bit hilly but the paths are well kept.
The postcode is GL7 IXW and there's more information about visiting on the English Heritage page.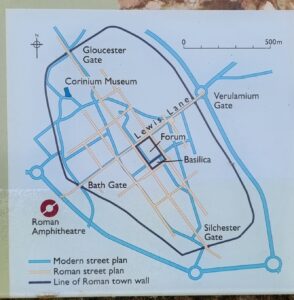 The amphitheatre was located outside of the Roman settlement of Corinium Dobunnorum, the area of which originally sat in the lands belonging to the Dobunni tribe. Originally it had been a Roman fort, or rather a Roman fort had stood there before the Romans left (circa AD 70). As with other places in Britain a settlement grew up it its footprint.
The ampitheatre was built on a limestone quarry, it could hold around 8,000 spectators. It was really quite a substantial structure.
Below you can see my 360 view from the centre of the arena.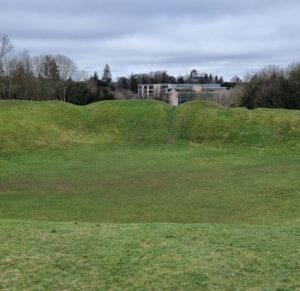 If you have the chance go check it out!