Troy in London.
The Troy Exhibition at the British Museum was a fantastic opportunity to finally meet some of the vases and artwork I've only ever seen in books (or online). Here are some of them. In case you are interested here are some posts on the Feminine Power Exhibition and the Persia to Greece Exhibition.
Just outside the entrance to the exhibition there was a seated expert who I think most people missed. She allowed me to hold a Greek arrowhead which dated from Homer's time (7th century BC).
It was incredibly light, but I realised equally lethal.
Early on I got to meet an old favourite vase of mine. Exekias' depiction of Achilles and Penthesilea.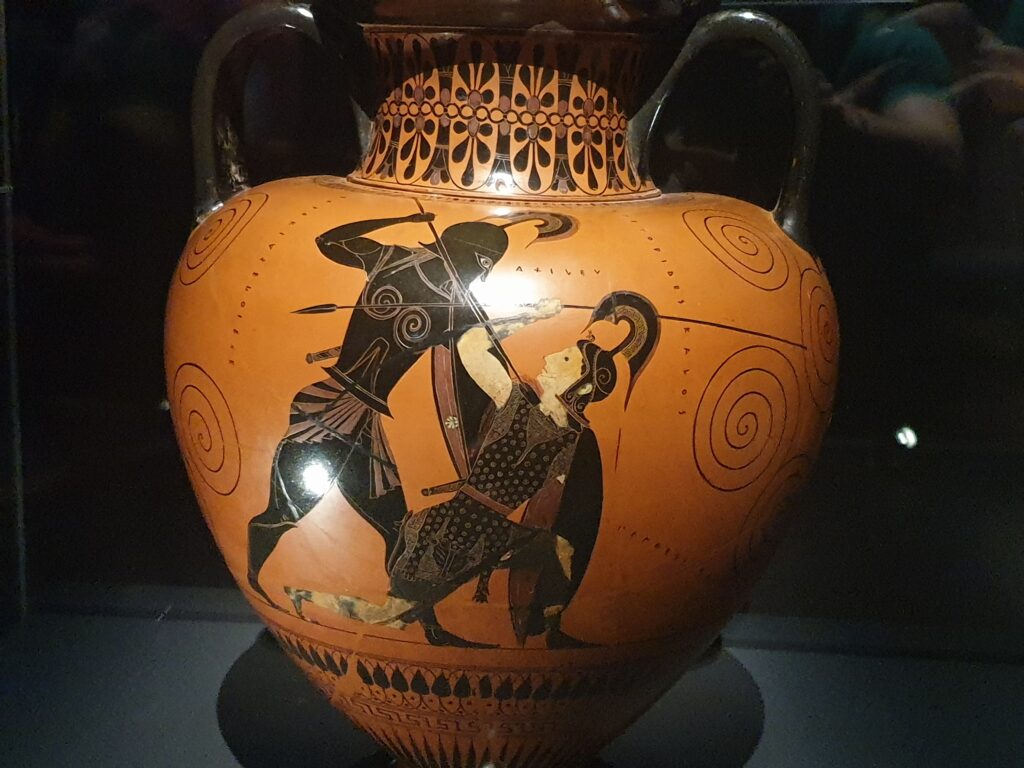 I've done a vlog on this and even tried my hand at carving a pumpkin with this image.
Given the subject of the exhibition the images were largely macabre. But some vases took it a step further. Consider this scene featuring Achilles who has just killed the young prince Troilus. After decapitating him he hurls the head at the Trojan soldiers.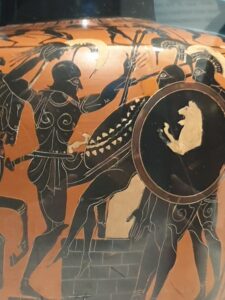 Looking to up the ante here's Priam being killed by Neoptolemus. Not by a spear or sword but by the body of his own grandson Astyanax. As much as glorify it Greek art didn't shirk dealing with the horrors of war.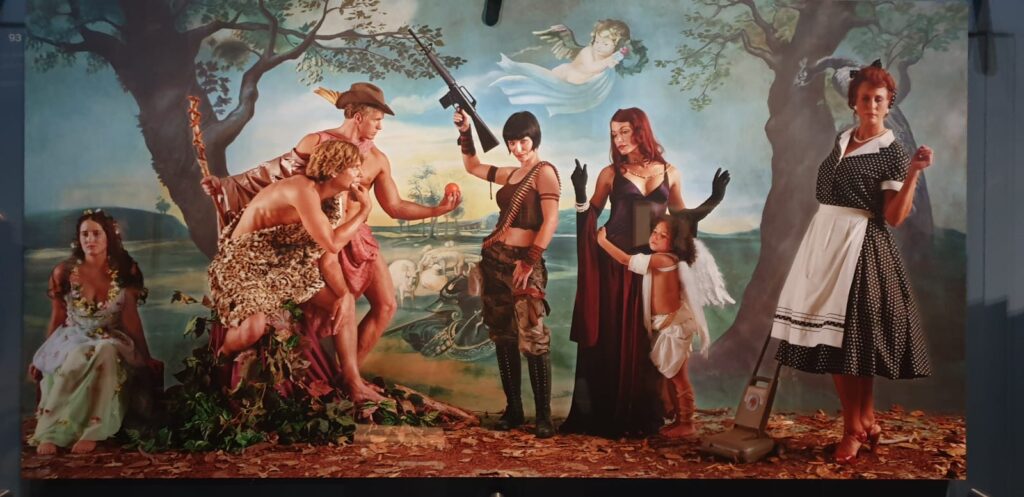 People forget that Troy was a massacre. The acts during the sack of it stained the individuals, but also before. Here's a vase featuring a scene of Ajax's suicide which I hadn't ever seen.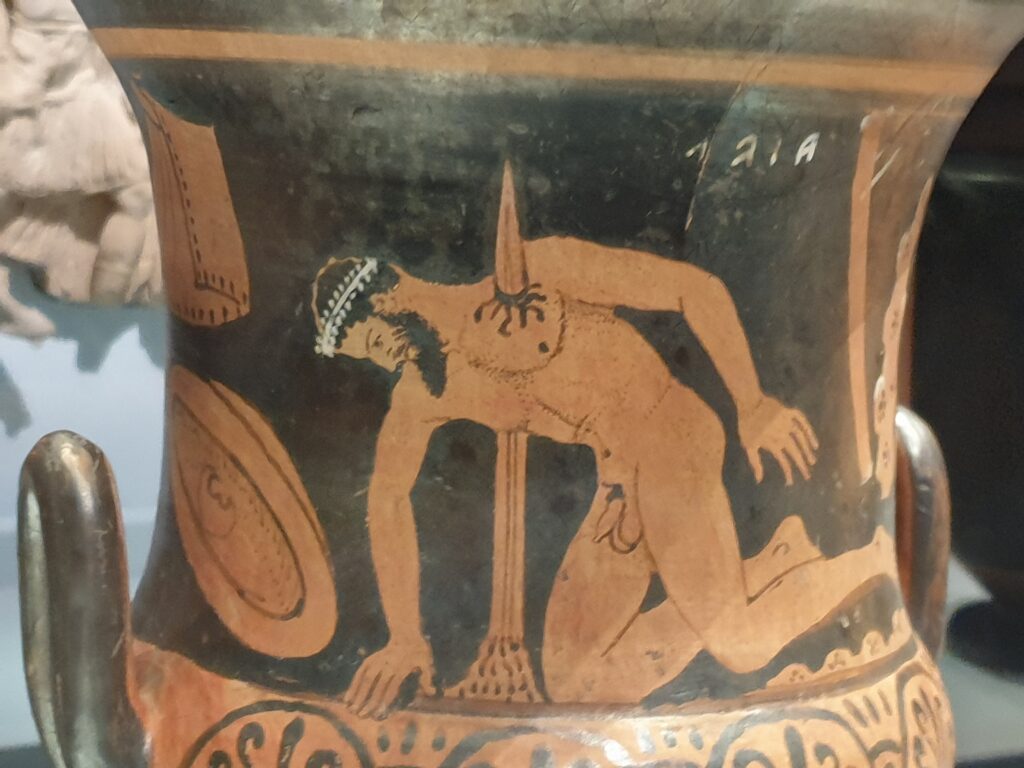 Some vase imagery sticks in the mind. When I recorded my podcast on Human Sacrifice in Antiquity I had this image with me for most of it. The sacrifice of Polyxena by Neoptolemus.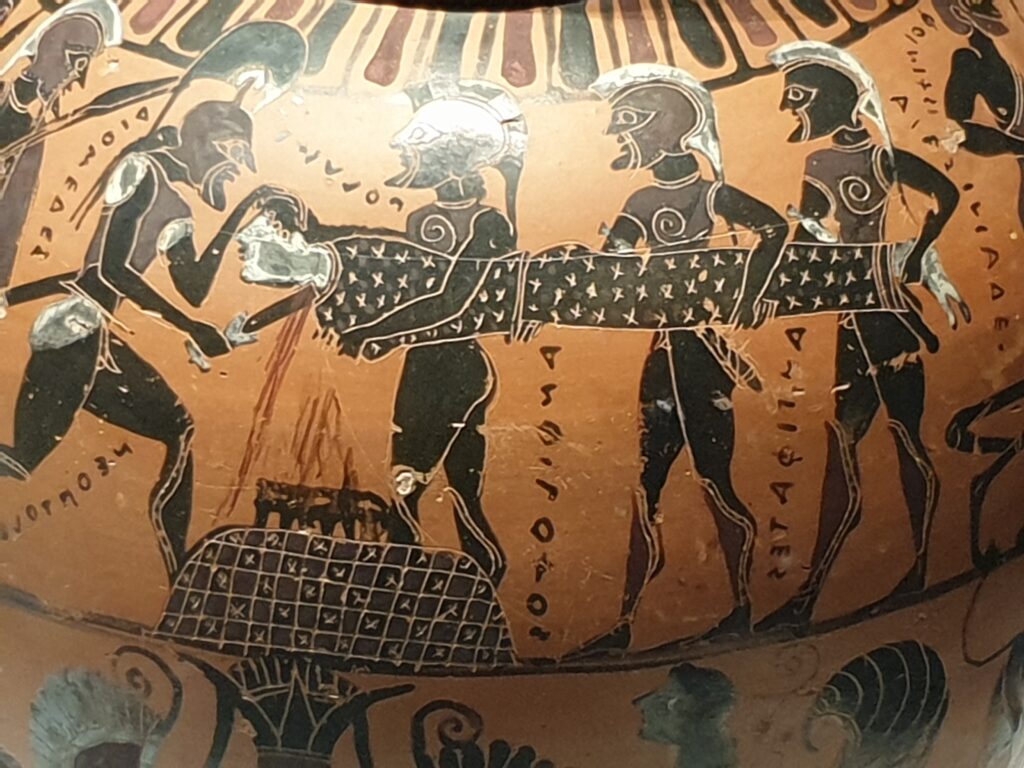 Human sacrifice occurred at the outset of the Trojan myth (with Iphigenia) and during it. The sacrifice of the Trojan prisoners at Patroclus' funeral is represented here on an Etruscan container. It's not easy to make out but here's Achilles' doing the grisly deed.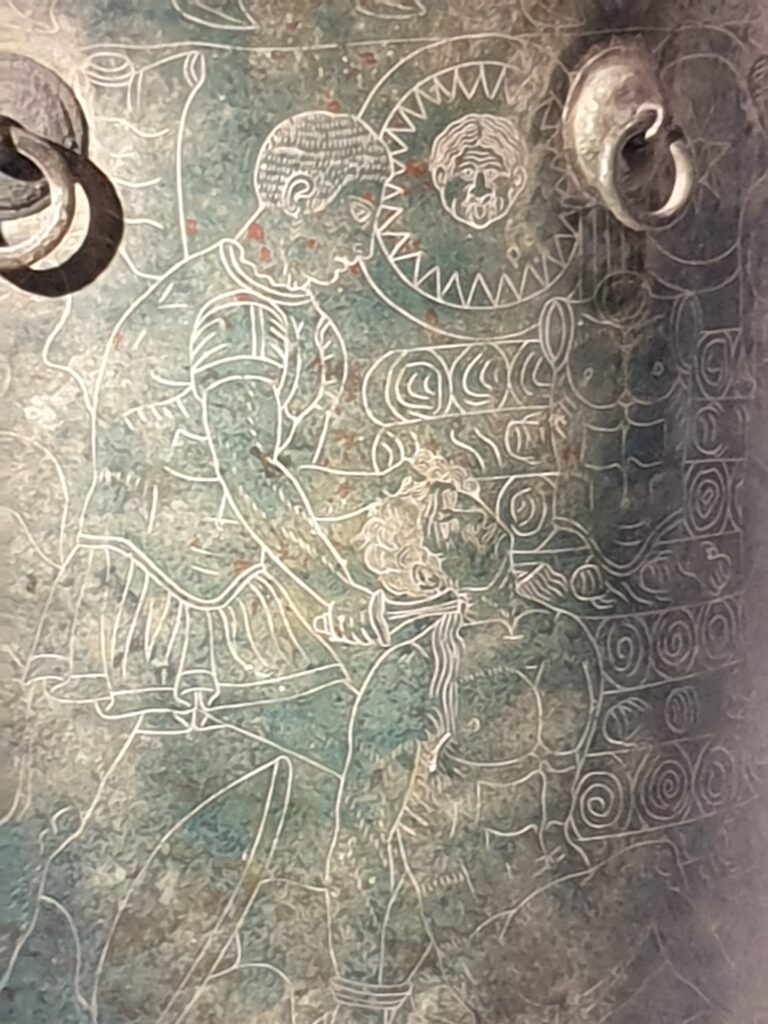 As mentioned, I discussed human sacrifice in the context of Greece in a podcast on it. If you fancy hearing more then here's part two where I discuss Greece and the Trojan myth.
[libsyn_podcast id=12172820]
Though the overarching subject threatened to overwhelm the mood there were places to find respite. Take this photo, by Eleanor Antin which was based on Rubens' Judgement of Paris.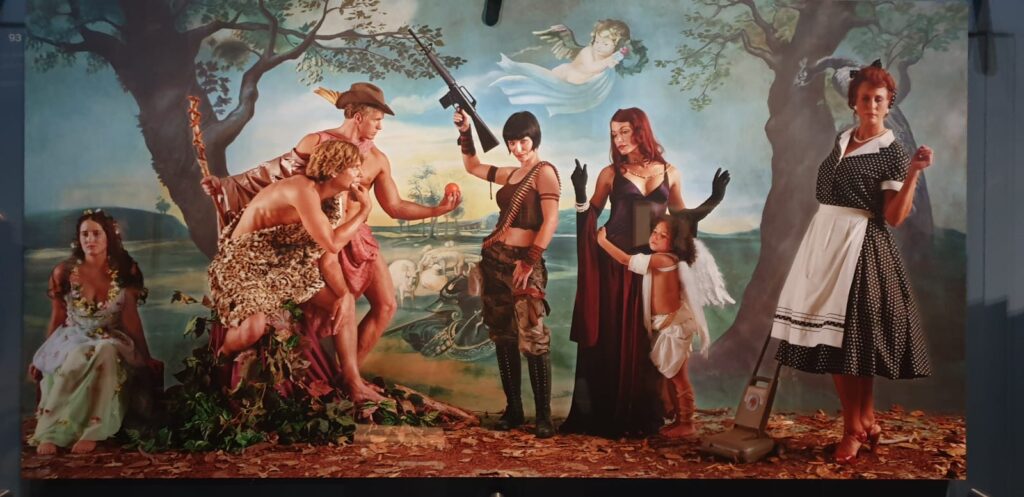 The earlier Rubens version.
Any visit to the British Museum has to involve a visit to the Greek vases and after the exhibition I took the short walk to a place I always feel at home, sort of!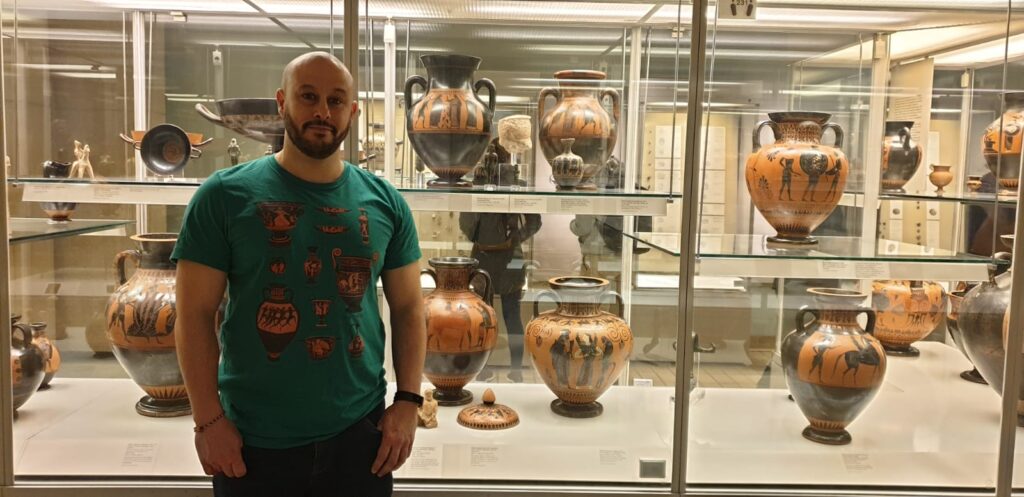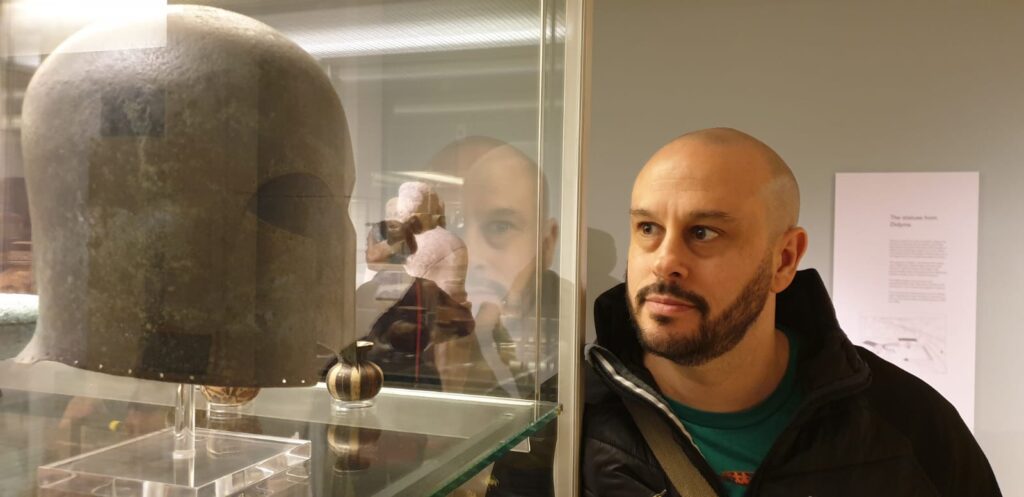 In addition I created this vlog on my trip with a look at some of the vases I've mentioned and a discussion about them.
All in all it was a great day out. If you didn't know already you can find me on twitter (@ancientblogger) and instagram (@ancientblogger). My podcast, Ancient History Hound can also be found wherever you get your podcasts.