Artemis and Dr Ionescu.
You can find Dr Ionescu's podcast 'The Goddess Project' on Spotify, Youtube and most platforms (or just use the link).
Insta here – artemisexpert
Twitter – also @artemisexpert
Her book is 'She Who Hunts' – go find it and get reading!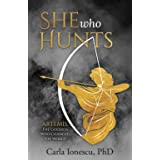 Here's the episode:
[libsyn_podcast id=24351372]
Statue of Artemis at Ephesus.
I'm all about the idea that the globes are bees. What do you think?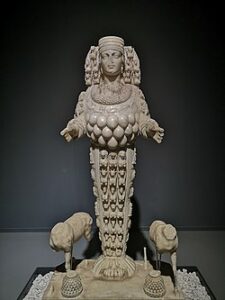 Cakes!
Any story which ends up with cakes being distributed is all good. Here's the recipe.
Human sacrifice.
I mentioned an episode I did which looked into human sacrifice in ancient Greece. Here it is:
[libsyn_podcast id=12172820]
I hope you enjoy and feel free to get in touch about the episode.